The Hunt For The Best Streaming Workouts
I know it seems crazy to be thinking of summer and even mentioning bikini season in February, but now is the time to start focusing on your fitness goals for that summer body. The end of February/ early March has always been the time that I kick my ass into gear to get ready for summer. I know it seems early, but waiting last minuet and trying to shed 10 pounds or get washboard abs in a month ain't going to happen. At least not in a healthy manner and at least not for me. Now is the time to get going! I have been trying to strategize what exactly will be the best fitness plan for me with my crazy ass schedule over the next few months and I've……….
Enter the Streaming Workout..........
Now more then ever working out from the comfort of your own home has never been more doable. In the last two years the home workout has been seriously elevated with the rising trend of online subscription services. Bye bye DVD!
Between Apps, online training, virtual studios, Instagram, and Snapchat, we now have access to more affordable classes and personal training 24 hours a day, seven days a week. Now with increasingly high-end brands streaming their previously exclusive workouts right into your living room, the boutique fitness trend has finally become more accessible both financially and graphically. That's right babes you no longer have to live in LA or New York have access to hottest workouts and trainers.
I for one could not be happier about the wave of high-end subscription based programs. My work schedule is hectic and I spend half of my month traveling. Because I am constantly on the move and never in one location it doesn't necessarily make sense for me to pay for a gym membership. It also makes it extremely difficult to get on a specific program and follow it. Streaming has changed all that and now I have the opportunity to take my workouts anywhere. This is something I'm seriously excited about.
But which one do I choose?!?!?!
It is a blessing and curse, but there are so so so many options out there right now. It is hard to know which online program is going to be the right one for you. In an effort to make it a bit easier for you all to decide I am going to be testing out 4 very popular at home streaming programs and giving you my feedback. Below are the 4 programs I will be following and the brief description of the method as described by each of their websites. I of course want to compare and contrast their description to my actual experience as I devote a month of my time to each method.
I finally have a fully functioning phone and am going to be sharing my workout experience on the regular with you babes. I highly encourage you to follow along on IG as I share my streaming workout experience. Would love to know….have any of you babes given any streaming workouts a try?
Price: 14.99 a month
The Spiel: One of the most budget friendly options out there, the Body By Simone Method combines interval-training techniques, dance cardio and conditioning to target the upper body, lower body and core. The Body By Simone videos are 20 minutes long and are designed to supplement each other, so you can do as little or as much as you have time for. Each video focuses on one area of the body: the Upper Body, the Lower Body, or Core. There are 20 min Dance Cardio and Trampoline Cardio videos to complement your strength work. You can choose to combine them all for a Full Body workout, or just choose one for a fast 20-minute burn!
Price: 34.99 a month, Free 3 day trail, & $14.99 2 week trial
All of the Dancebody workouts are filmed in real time and new workouts are added each month. The growing library includes dance-inspired sweat sessions ranging from 10 to 90 minutes. The Dancebody movement is founded on dance. From the cardio, to the sculpt, to the stretch, and even their use of weights- everything is approached with a dancer's mentality of moving with long, lean, liquid movements, creating not only a beautiful workout… but an effective one.They give minimal info about their system on the website. From what I gather of the four dance inspired workouts I am trying out this is the only one that does not incorporate tramp cardio.
Price: 19.99 A Month & Free 7 Day Trial
The Spiel: LEKfit is a dance-inspired fitness method designed to create long and lean muscles by using intervals of low impact, high intensity, fat-burning cardio with muscle sculpting techniques created to strengthen and tone. The LEKfit method features workouts that are musically driven, super fun, challenging, and effective, but not to be confused with other dance-inspired workouts.The LEKfit program allows you to stream two NEW fifty minute full-body workouts every Wednesday straight from the method's LA studio. Lauren also provides do anywhere + anytime shorter workouts and "add-ons" encouraging you to mix and match the workouts based on time and ability.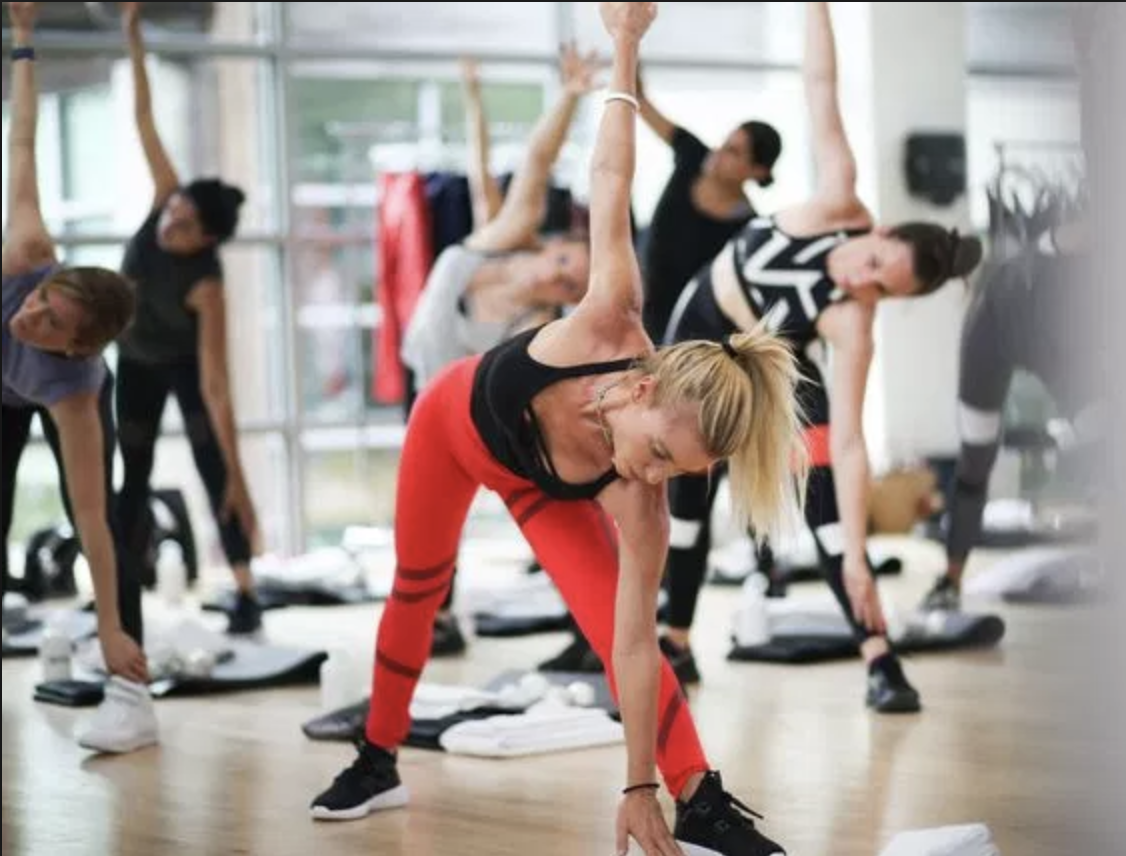 Price: $90.00 a month SPLURGE!!!
This is a journey as TAM designs your body week after week with content that fits perfectly together to create balance where there is imbalance in your body. Users receive a weekly, one-hour muscular structure workout video with Tracy filmed in real-time, a breakdown session of the class with a Tracy Anderson senior trainer, and access to a library of dance cardio sessions. The LIVE videos live online for the user to follow throughout a seven-day period until the next series of real time workout moves is uploaded the following week.
Other posts you may be into