Valentine's Gift Edit
It is that time. That time of the year where if we are really being honest, we are buying into another bullshit reason to spend money. It is true, but hey I really like bullshit reasons to give gifts and tell the people I love the the most I appreciate them.

I use to poo poo Valentine's Day and pretend I was above it, and for years I was kidding myself. I think it was maybe 4 years ago that I finally decided to embrace my inner sap and join in on the love. Ironically, I was completely single at the time so it meant celebrating and loving myself.

I love to love and I love to give the ones I love, including myself, a special token of appreciation on February 14th. In keeping with this spirit Anna and I present to you our Valentines Day gift edit, Intrepid Hearts style. We've got three cannabis inspired gift list for you ........
His
Hers
Anybody
These gift ideas will rock your beloved, yourself, and/or your besties world💝
What Is A Gift Guide Without Jewels?
Even better Jewels that double as a roach clip. This stone necklace from High Society comes in three stone options: Abalone, aventurine, and onyx. We love them all!
A Stash Box? A Jewelry Box? Both?!?!?
All we know is that we want this beautiful marble box on display.
Because Your Joints Should Be As Beautiful As You
Some golden joints for your golden gal or guy.
Love Notes & Flowers For Your Toes!
These socks are just too cute and festive, no one could be upset receiving them.
For the Rare Gem in Your Life
Gorgeous cannabis leaf diamond ring for that special gal in your life adding that EXTRA sparkle while passing the J.
Robe life! Who doesn't love a lazy self care Sunday lounging in a robe? Bonus that 'it's super cute, comfy and made of sustainable materials.
Not Your Average Pocket Protector
Scent proof protector of cannabis stash perfect for the traveling companion.
Skilled Fingers Need A Tribute
With a hat that can show off the craftsmanship.
The Molecular Structure Of Love
Actually Tetrahydrocannabinol, same thing right?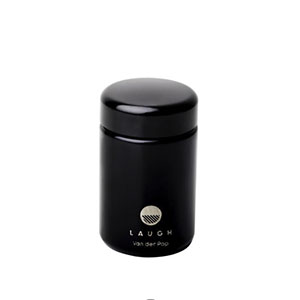 Sexy, Sleek, and Scent Free
For the guy who's gotta keep his stash safe.
For The Connoisseur Of Libations And Flower
Just make sure not to get too turnt on the two together.
Because Your Other Half Should Smell Like Your Favorite Flower
Cannabis Cologne? Yes please.
Think stoner journal meets moleskin.
Goldleaf makes the perfect journals to track your cannabis experiences. From tracking your growing experiences to your cooking experiences they make a journal suited for all your endeavors.
Because Lube Is Really A Gift For You Both
Also, a great gift to share with your friends because every girl deserves more sensation.
Inda Creations is one of our favorites for their smoking accessories
Use code: Gardenparty
For 10% OFF!
LIke the humidor for cigars, but for CANNABIS!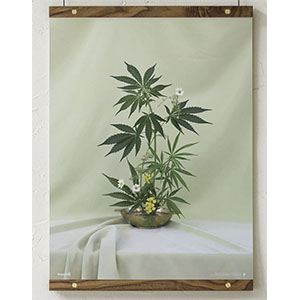 Who Doesn't loe looking at beautiful zen canna prints?
Please comment of email us if you have any specific questions.
Disclaimer: All Recipes created for this blog are made within a 420 friendly state. Though we may not agree with the laws placed against Cannabis throughout this country, we are in no way advocating or suggesting that you break the laws within your own state. If you disagree with said laws we highly urge you to fight against the laws restricting marijuana within your state. That being said, all recipes on this site are intended for use only by those who live in states or countries where the medical and/or recreational use of cannabis is legal. In addition, these recipes are intended for use only who are of 21 years of age and of sound mind. Remember to never operate heavy machinery or drive a car under the influence of cannabis.